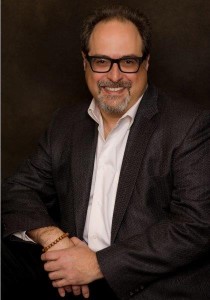 Dino Ramzi was born in Beirut Lebanon and grew up in Montreal. His medical education was at McGill University where he did an internship at St. Mary's Hospital Center and completed a residency in Family Medicine at the Montreal General Hospital. He graduated from medical school a month before his 23rd birthday. He started teaching early, appointed Lecturer to participate in programs for  younger fellow medical students before he graduated. His first job was at a McGill affiliate in Chisasibi, an Arctic First Nations community, collecting his first major administrative title of Chief of Medicine of a small 18 bed, 4 bassinet hospital at age 27.  This is just slightly younger than the age at which Sir William Osler became the first pathologist and professor at the Montreal General Hospital at the tender age of 29. This was before he went on to be the chair of the University of Pennsylvania medical school and the founder of Johns Hopkins. Dino Ramzi has absolutely nothing else in common with Sir William than having once been relatively young and returning to Montreal after a brief sojourn away.
In 1991, Dino returned to Montreal and McGill University as an Assistant Professor, honing his teaching skills, developing a passion for evidence-based medicine and doing clinical work at the Montreal General, ,St. Mary's and the Queen Elizabeth Hospital as well as in several private practices in town.
The next stop was Atlanta's Emory University where he arrived in 1996 to help steer the new family medicine residency. The US medical landscape is different than the rest of the world where general practice has a more central role in most national health systems. Most of Family Medicine's solid intellectual basis had been developed outside of the US, notably in Canada, Australia, the UK and a small number of academically minded practicing physicians scattered across the US. Harvard, Yale, Johns Hopkins still don't have good family medicine departments and it was big news when Emory decided to start one. But in the US, the discipline of family medicine contains a trace of a counter-culture, anti-institutional movement. The academic environment turned out to be oddly hostile to primary care at Emory and the department was soon caught up in the anti-managed-care backlash of the late 1990s. The family medicine department came to be constrained and barely survived under internal and external pressures.
While he was at Emory, Dino completed a Master's Degree in Public Health, doing course work predominantly in health policy and management as well outcomes research. Before leaving Atlanta, he also spent time at Grady Hospital's  neighborhood clinics, a short research stint at CDC and a clinical hiatus at a Japanese clinic. He married in 2005 and moved to Maryland where he took the position of. Medical Director at a Federally Qualified Health Center (it was an FQHC-lookalike when he arrived, but he contributed to a succesful application for full FQHC status). He hooked up with Georgetown faculty and made Community Clinic Inc available to the Capricorn research network and doubled the volume and revenue of the practice during his three year tenure. He also completed a community-based intervention on childhood obesity.
Following three successful years in Maryland, he took the bold step of uprooting again to accept the position of CMO at La Clinica in Pasco. However within a few weeks of his arrival, the CEO was removed and the organization descended into dysfunctional petty bickering. He immediately secured a number of consulting positions and later a position in Vancouver, WA as a local clinic medical director at Providence, a large health system.
When an opportunity presented itself to work in a small group practice with a like-minded group of primary care providers he jumped. In private practice, Dino finally found an environment where he could thrive. He grew his practice quickly and soon partnered to the practice. Active in the local medical society and was elected to the presidency in 2013. He also serves as delegate to WSMA and WAFP.